Hello GroupZies and visitors!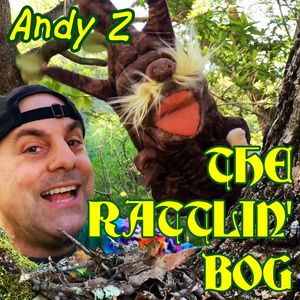 Are you ready for another Andy Z single release? Well, "The Rattlin' Bog" is here, and just in time for St. Patty's Day! So grab the kids, do a little Irish jig, and try to keep up with all those lyrics!
You can listen to and download (thanks for your support!) this upbeat and fun version of the Irish classic via my website, directly below this blog post. Oh yes, and first five to download get a FREE Andy Z Kids Face Mask!

And it is already available on many prominent streaming radio and music services Spotify, Amazon Music and YouTube Music, to name a few - and coming within the next few days to Pandora, Apple Music and others. Just go to linktr.ee/andyz and click on your preferred listening link.

Enjoy!
Andy Z