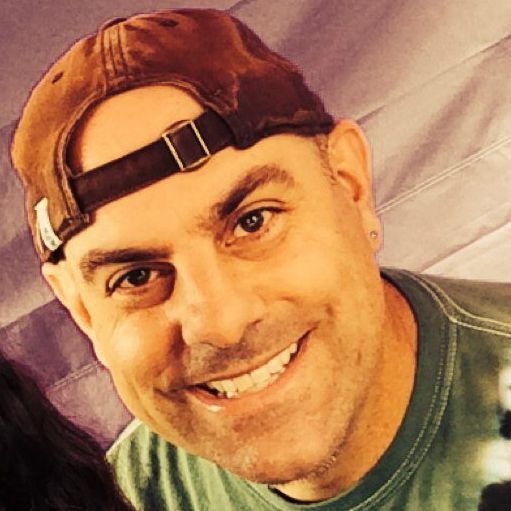 The Andy Z Story
From Tech to Troubador
Andy Z has captivated kids and families with his musical adventures for two decades.  But, Andreas Zamenes didn't set out to be a children's music artist.
A singer/songwriter from the San Francisco Bay Area, Andy earned a Bachelor of Arts Degree in Music from San Francisco State University.  Along the way, he played in various bands including album releases with his own, Tinman, and as solo artist Andy Zamenes.  To supplement his income, Andy worked in the computer industry while performing and recording as much as possible.
When a Silicon Valley downturn forced him out of the tech industry, Andy saw it as a sign to devote his time to his passion for music and performance.
It was during this time that Andy was approached by a fan at a coffee house to fill in for an ailing music teacher at a San Francisco preschool.  It would be easy – just sing and play for the kids.
On that day, the children, parents and teachers were captivated by Andy's easy-going, fun and infectious musical style – and Andy loved it!  He was able to, at last, combine his passion for music with his love of storytelling, character voices and performance.  And, so, 'Andy Z' was born.
Now, with 280,000 listeners on Pandora Radio, 8 albums and 9 singles & EP's, a full-length video, and multiple awards (including NAPPA, Parent's Choice, Disney interactive iParenting Media), Andy Z is continuing to carve his niche as a children's performer and recording artist with a heart-felt vision and unique musical stories to tell.