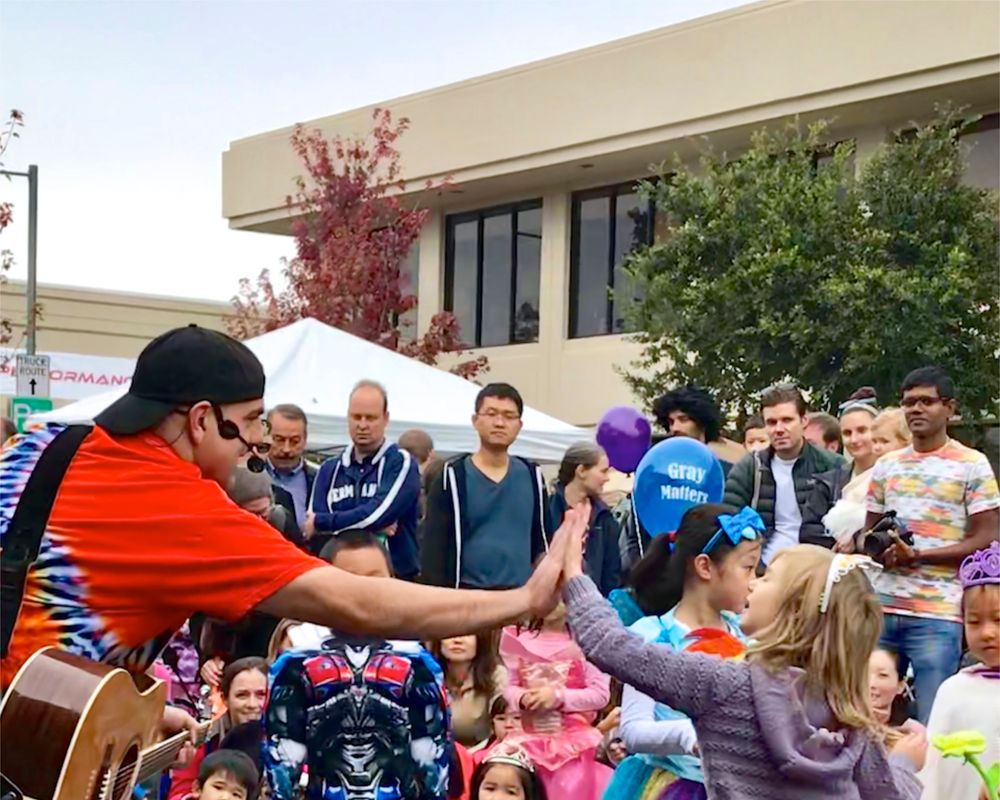 Word On Z Street
Testimonials
"What a show!  We had to schedule a virtual show and Andy provided our most interactive program of the entire summer.  We will definitely be bringing Andy back and can't wait to see what kind of performance he puts on for a live crowd. Thanks Andy!"
David Squires -  Kern County Library
Branch Supervisor
Taft & Wilson Branches
"Andy Z put on an interactive and entertaining virtual performance to Andyland for our Summer Reading Challenge. He was able to incorporate the theme "Dig Deeper: Read, Investigate, Discover" with songs, movement, and stories. The Ridgecrest Branch Library appreciated being able to offer this fun program to our viewers both near and far." 
 ~ Charissa Wagner - Ridgecrest Branch Library - Library Associate/Branch Supervisor

"Andy has such an easy repartee with the kids. His high energy and clever songs keep
the children excited and engaged from beginning to end."
~ Kevin Seal, Executive Producer - Pandora Video Series, Pandora 

"Andy is magical! He's entertaining, funny and creative... & cool - even to parents!"
~ Jeanne Murphy, Manager - iParenting Media Awards,
The Walt Disney Company

"Whether his stage is at a children's library, a preschool, a mall, or outside under the sun,
Andy Z's highly contagious personality grips all those who watch and listen."
~ Michael Quadro, Examiner.com

"It takes a lot to keep K through 2nd graders entertained and engaged at the same time.
Andy Z is one of the few musicians who can do just that."
~Stacey Patrick, Program Coordinator 
Fammatre Elementary School 
"I gave a recommendation to a client to help boost attendance at a couple monthly Mommies and Me events at local malls. The results are incredible! I've never seen a children's entertainer draw such huge crowds! Andy Z has fans throughout the (San Francisco) Bay Area and they will drive miles to see him perform. "   
~ Lori Carr - Owner - Bay Area Entertainment Network

"His humor, wit, creativity and enthusiasm for his art are one of a kind."
~Heidi Long, Library Manager- Youth Services
Los Gatos Public Library

Los Gatos Library "Andy is simply the best! His musical performance is sheer joy to his young audience,
their response to him is truly a sight to behold."
~ Theresa Campbell, Director 
TLC Preschool of Cupertino

"Andy Z. is a wonderful children's songwriter and performer. His songs are fun and creative, and he really knows 
how to connect with his audience when he performs. Not many are able to do what Andy does full time, 
and he has done so successfully for many years."
~ Elizabeth Axford - Owner - Piano Press 

"The songs, the voices, characters, dancing, singing, and backing mixes make all his shows unique and outstanding." 
~ Eva Canellos - Program Coordinator - Belmont Greek Festival

"He is very engaging with the kids, and his tunes are so catchy, you find yourself humming to them, long after the show. I also like that he has created so many songs to fit a healthy lifestyle, and he always composes some to fit the Summer reading programs' themes. I highly recommend him!" 
~ Lucia Farnham-Hudson 
Librarian - Pearl Avenue Library 
San Jose Library System

"Our families love Andy Z and his inventive music, humor, and energy. He's also great to work with – 
a complete pro! We're always delighted to have Andy perform here at MVPL" 
~ Sharon McClintock 
Acting Library Services Manager - Youth & Outreach Services 
Mountain View Public Library

"Two thumbs up for Andy Z. He is a pleasure to work with he is fun entertainment for all ages. 
He keeps crowds of kids engaged and excited to move to the music!" 
~ Becky Machetta 
Library Manager - Fremont Neighborhood Libraries 
Alameda County Library

"Andy Z takes us to all the way to Andyland when he comes to Milpitas Library and we don't want to come back 
because we always have so much fun!  Andy brings the best and silliest music for
our young children and families to enjoy. Thank you, Andy, for being YOU!" 
~ Lauren Teixeira 
Children's Librarian II 
Santa Clara County Library District